What Are the Popular Silicone Products?
Views:197 Author:Site Editor Publish Time: 2020-09-07 Origin:Site
Silicone products are more and more widely used in our life, replacing many plastic products. Silicone products are non-toxic, tasteless, soft and durable. Different silicone products also have different characteristics. This article is here to share some of the most popular silicone products with you.
Silicone 3D Transparent Powder Puff
Speaking of silicone 3D powder puff, it is a relatively new silicone product in recent years. As a beauty makeup tool, it saves foundation as it doesn't absorb foundation with its waterproof surface. After applying the makeup, wipe it with paper towel or rinse it with clean water. It will be as clean as new.
Some may worry that silicone powder puff will cause floating powder In fact, it's unlikely to be so if you use it right! Because the product is made of silica gel, it does not absorb powder at all. Therefore, compared with the ordinary sponge powder puff, using silicone power puff can save a large amount of foundation or BB cream, therefore avoiding thick, uneven, or floating powder. When using, apply little foundation at a time and repeat the step until you get a perfect base.
Precautions
1. Silicone powder puff does not absorb powder, so you do not need to apply too much foundation or BB cream.
2. Do not tear off the protective film on the surface of silicone powder puff.
3. Keep away from high temperature and fire. Keep out of reach of children.
Silicone Dish-washing Brush
The silicone dish-washing brush is made of food-grade silica gel, which is safe and environmentally friendly, flexible and non-reformatory. The double-sided dense cleaning brush can reach every corner of the bowl and plate. It can also be used to wash dishes, fruits and vegetables, and serve as heat insulation gloves.
After washing dishes, an ordinary dishcloth will be very greasy and sticky. It also takes a long time to dry, which breeds bacteria easily. However, this new silicone dish-washing brush is easy to clean and does not absorb water. In addition, it is soft and comfortable, so it will not scratch bowls and plates and will not hurt your hand.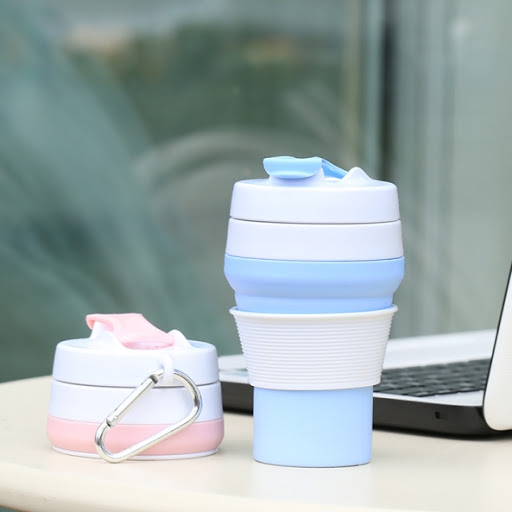 Foldable Silicone Water Bottles
Function and Using Scenario of Folding Silicone Water Bottle
It is easy to carry, so when doing outdoor sports and working out in the gym, running, traveling, you can bring the foldable silicone water bottle, without having to worry that it might break.
1. 100% pure food-grade silicone.
2. Non-toxic, harmless, healthy, environmentally friendly and odorless.
3. Wear resistance, fall resistance, high and low temperature resistance.
4. It can't be broken, saves space and is easy to clean. It is a good helper
for you when you go traveling and camping and barbecue.
5. It is light, good-looking and convenient.
You can fill the foldable silicone water bottle with as much water as you need at any time, and you can roll it up and put it in your bag after you use it, which is both practical and environmentally friendly. The silicone folding water cup is also made of food-grade silicone, which is commonly used in producing silicone baby items. So it is very safe. You can add both hot and iced water in it. You can also add milk and juice if you want. It's a must-have water bottle for a family trip.