What Are the Characteristics of Silicone Gloves?
Views:298 Author:Site Editor Publish Time: 2020-12-31 Origin:Site
Silicone gloves are a kind of silicone kitchen products, which are deeply loved by the vast number of consumers, but do you know what characteristics do they have? In fact, silicone gloves are made of superior silica gel, which enhances the effect of temperature resistance and enable it withstand high and low temperatures of -40 to 300 degrees. Besides, they have passed the US FDA& EU LFGB quality testing standard, so they are safe enough to be used.
Features of Silicone Gloves:
1. Waterproof, dustproof, anti-aging and impermeable;
2, suitable for microwave oven, oven, refrigerator, easy to freeze and clean;
3. Silica gel gloves are novel and unique in style and can be customized according to customer requirements;
4. High temperature and low temperature resistance;
5. Soft and comfortable;
6. Safe, made of food grade silica gel;
7. Durable and reusable;
8. Tough, uneasy to break or tear;
9. Environmentally friendly, good for our environment.
Gloves are a common thing that is often used in life. Protective gloves, work gloves, silicone gloves on the market all have numerous varieties, and different characteristic. With the continuous development of science and technology, new materials, new technology and new process have speed up the development of silicone industry.
Silicone gloves are also called heat insulating gloves, microwave gloves, scald gloves, etc. It is green, harmless to human skin, can withstand high, low temperature, steam, water, water vapor. With the progress of the times and the development of processing methods, the current silica gel gloves are novel and unique, affordable and of good quality.
How to Maintain Silicone Gloves?
Like all the other silicone products such as silicone bake mold, silicone baby place mat and silicone ice maker, silicone gloves should be washed in hot water (with diluted detergent) or in a dishwasher after each use. Do not use erosive cleansers or foam. Make sure the silicone gloves are thoroughly dried before each use and before storage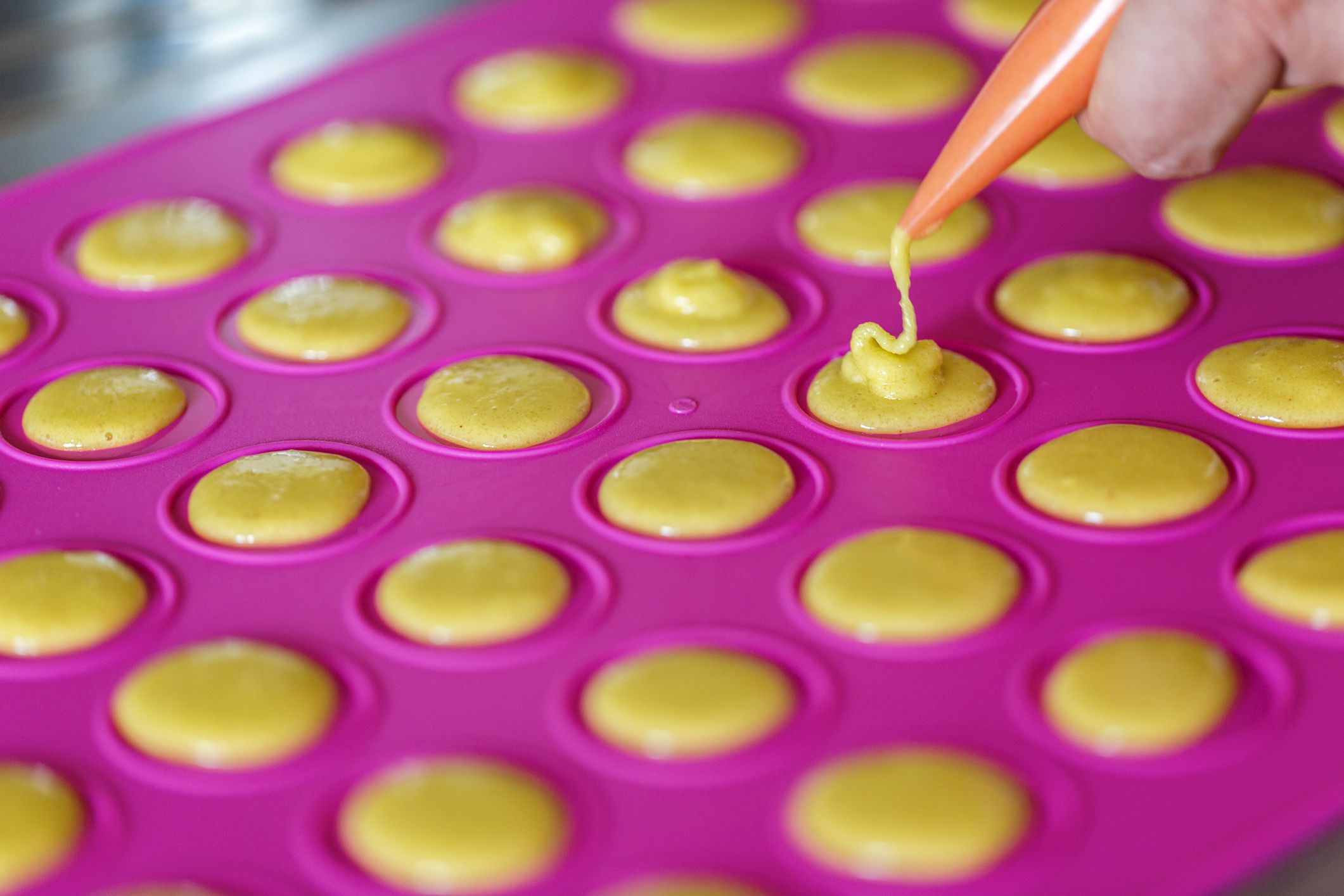 How to Choose Silicone Gloves?
Size
When you choose silicone gloves, please pay attention to its size. If the gloves are too tight, it will curb the blood flow and easily cause fatigue and discomfort. If they are too loose, they will easily fall off.
Design
Some silicone gloves for kitchen have anti-slip design, which enables you to grab things more easily. Besides, it can keep out cold in winter and protect you from erosive detergent.
Quality
Dishwashing gloves are generally used on a daily basis, so choosing lightweight, non-stick gloves are very important. High quality dishwashing gloves are safe, odorless and reusable while ordinary gloves are easy to stick to your hand, and even have rubber smell
Precautions of Using Silicone Gloves
1. Gloves should be separated for use to avoid cross contamination.
2. Silica gel gloves used frequently should be cleaned frequently to avoid bacteria breeding and becoming the source of infection.
3. After each use, it is better to clean the inside and outside of the glove with soap or disinfectant, and air dry it in a ventilated place.