Top Ten News of China's Silicone Industry (1)
Views:287 Author:Site Editor Publish Time: 2020-10-29 Origin:Site
With the rapid development of China's economy, China's industrial strength is also constantly improving. The following content introduces the top ten news of China's silicone industry in recent years.
Stable Economic Operation of Silicone Industry
In 2018, the overall economic operation of China's silicone industry remained stable. Due to the decline of domestic automobile production and sales and the adjustment of logistics transportation mode, the silicone tire market has been affected accordingly. It is estimated that the annual main business income of major enterprises will increase by about 5%, the profit will jump by 25%, the export delivery value will raise by 8%, and the profit margin of sales revenue will increase by about 5%. Among them, the cost of labor, energy and environmental protection is basically controllable due to the stable price of raw materials in the whole year.
International Trade Friction Makes Export More Difficult
Since March 2018, trade friction between China and the United States has intensified, and almost all products in China's silicone industry chain have been included in the tax list of the United States. Although China and the United States reached a deferred tax increase agreement before the end of the year, it seriously affected the export of Chinese silicone products. Europe and the United States are important markets for China's tire export. On September 5, 2018, the U.S. Department of Commerce released an anti-dumping investigation on Chinese tires. The tax rates of compulsory responding enterprises and enterprises with separate tax rates were 73.63%, which was more than six times higher than the original trial anti-dumping margin rate.
Active Restructure of Silicone Enterprises
Due to the changes in the domestic and international market environment, the reorganization of silicone enterprises in 2018 was more active, the enterprise bankruptcy occurred frequently, and the supply side reform of silicone industry continued to deepen. At the same time, some enterprises appear bankruptcy liquidation and overall auction due to market and capital chain problems. With a number of small-scale, enterprises with low brand awareness and shabby products are eliminated, the industrial concentration of China's silicone industry will be further improved.
Globalization Is Speeding Up
In 2018, the global layout of China's silicone enterprises accelerated, and many enterprises announced that they would start to build factories overseas. These factories can produce all kinds of silicone products, such as silicone pet mat, silicone dog feeding mat, silicone coffee cup, and silicone coffee cup lid, etc.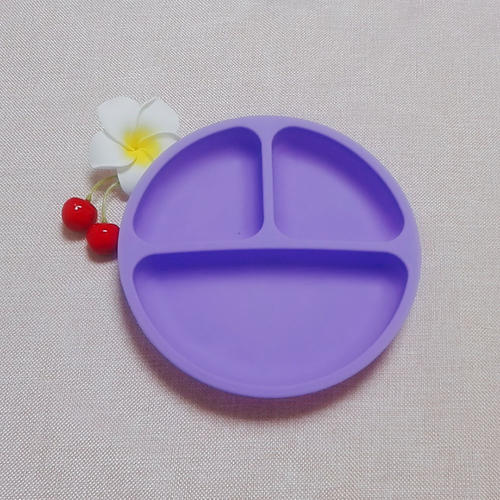 Policies to Reduce the Burden on Enterprises
Due to many unstable factors in the international market in recent years, the Chinese government has issued a number of policies to help enterprises reduce costs and increase benefits. For example, from November 1, 2018, the export tax rebate rate of some products will be increased, among which the export tax rebate rate of tire, rubber products, silicone products and other products will be increased from 9% to 13%, and the export tax rebate rate of raw materials such as natural rubber and synthetic rubber will be increased from 5% to 10%. During the period from January 1, 2018 to December 31, 2020, the pre-tax deduction proportion of R&D expenses of enterprises has increased by 25%, which supports enterprises to increase R&D investment, and rubber enterprises also enjoy the policy.
E spring is a professional silicone products manufacturing company, which can produce silicone ice cube tray, silicone ice bucket, silicone food containers and other kitchen supplies, and also can produce ziplock silicone bags, silicone baby placemat, silicone baby food mats and other silicone children's products.