How to Clean Silicone Products?
Views:270 Author:Site Editor Publish Time: 2020-09-25 Origin:Site
Characterized by high and low temperature resistance, various design, and environmentally friendly feature, silicone products now have become very popular among people. However, unlike products made of other material, it is difficult to remove stains and oils on silicone products by water alone, which makes a number of people confused. This article will introduce some tips on cleaning silicone products.
How to Clean Silicone Products
1. First soak the dry cloth in water and wash it, then wring out the water. Then wipe the silicone product inside and out with the half-dry cloth.
2. If there is dirt and dust on the silicone product, use a small toothbrush with some toothpaste to clean it, if it is covered with grease, use a toothbrush with some detergent to clean it.
3. If you accidentally get some glue on the silicone product, use a cotton swab soaked with essential balm and wipe the stain. Then use a small toothbrush to clean it to remove the stubborn stain.
4. Finally, wipe the silicone products with a dry cloth, and blow it dry with hair dryer in cold air.
When cleaning silicone products, you can use detergent, toothpaste, essential balm, etc., of course, various cleaning agents have different effect. Usually we use detergent, toothpaste and washing power to wash silicone products, especially silicone kitchenware including silicone bowls, silicone plates and silicone cake mold as they often get oily. However, with products such as silicone water bottle and silicone ice mold, rinse it under the water tap will be enough. Soak the silicone product in clean water for about ten minutes, use a damp cloth with detergent and wring it dry and wipe the silicone products inside and out. You can also use a toothbrush to clean the areas that is unreachable to cloth. Then use a hair dryer to blow it dry. Do not blow it too dry or it will crack. If you leave it wet or in a damp place, more often than not, it will change color. Besides, do not leave it under the sun, or it will easily change color or deform.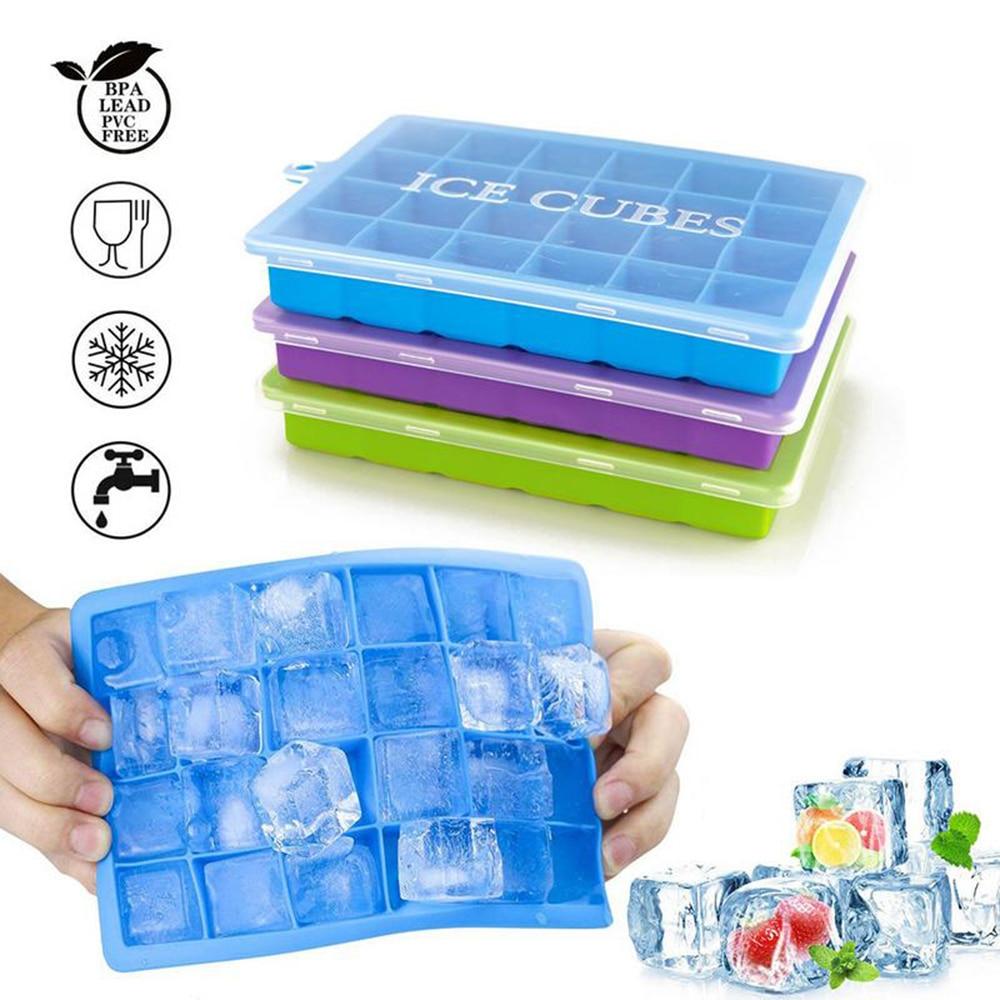 Maintenance Tips
Although silicone products are durable, it can still be cut into pieces. It is not supposed to be used with knives, so put it away from edgy things.
Keep silicone products away from fire and heat, or they will get burned or even melted.
Don't bend it or overstretch silicone products. They are soft and bendable, only to some extent.
If you need to clean silicone products, you can use dry cloth to wipe it, or directly clean it in warm water and place it in a ventilated place to dry.
You can use toothpaste to clean stains.
Silicone has static electricity and is highly absorptive, so try not to put it in a place with a lot of hair and dust, otherwise it will gather dust and dirt in the air!