How to Choose Silicone Products?
Views:206 Author:Site Editor Publish Time: 2020-09-03 Origin:Site
Silicone kitchen utensils and appliances take FDA and FLGB grade special silicon as raw material, made through mould pressing, is a kind of non-toxic harmless material, which has a long service life, good stability, high and low temperature resistance, soft texture, and high performance. In the past, people generally use iron kitchen utensils and appliances, and then since people discovered aluminum, aluminum pot, aluminum box and aluminum wox have almost replaced all the iron cooking utensils and appliances. Now with the appearance of silica gel products in the market, the once popular aluminum will also be replaced.
Tips on Purchasing Silicone Products
However, you should be careful when buying silicone product as now there are many fake silicone products in the market. In order to avoid getting the inferior silica gel kitchen utensils and appliances, it is suggested that you buy product with relevant certificate.
Look at the Certificate
The safety of silica gel kitchen products is very important, so you must buy products from regular manufacturers and make sure that the products have the food grade environmental protection certification test report. Besides, you should also pay attention to choosing the suitable kitchen utensils and appliances. For example, if you have the intention of buying silicone bowl and plate, make sure you get the right size and color.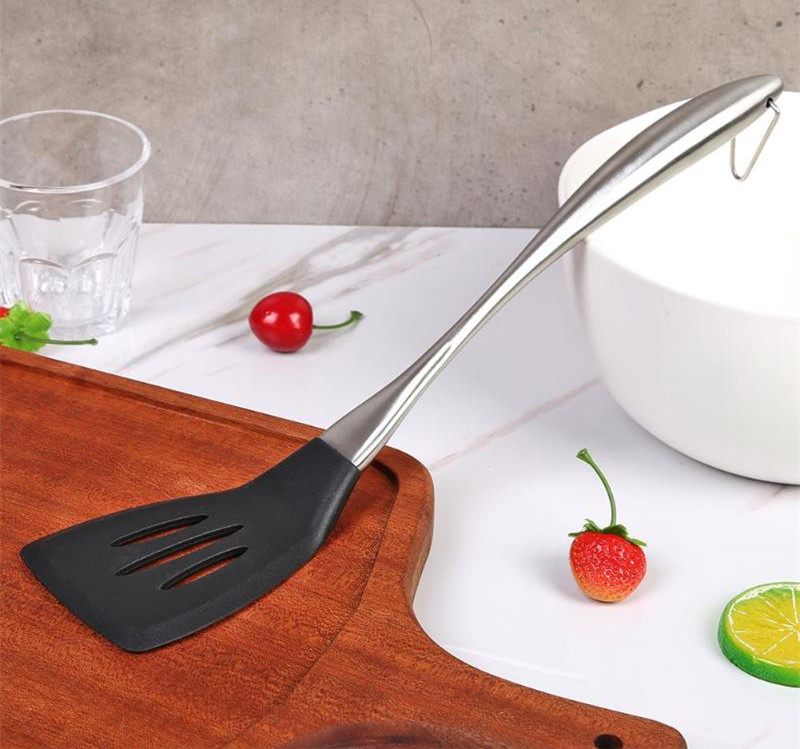 Smell and Feel the Product
Before the purchase, smell the product. Good silicone kitchen utensils does not have unpleasant smell and does not fade when being rubbed against while fake silicone products usually have pungent smell and can have harmful effect on the human body. You can also feel the product to see if it is soft and comfortable enough. If it is hard and rough, then it may be fake.
Look at the Color
The real silicone products have bright and clear color and does not fade while the shoddy ones fade and have dull color.
When picking the silicone products, be sure to take all the factors mentioned above into consideration. You may save some money by buying shoddy goods, but what if they have harmful effect on your body? If that was the case, you would have to spend much more money in hospital. So do not buy extremely cheap products and never judge a product by its price.
Tips on Maintenance
Always wash the newly bought silicone products as there will be some invisible dust on the surface of the product. Silicone product has adsorption and is able to adsorb impurities in the air. If you have bought silicone kitchen utensils and appliances, please disinfect it with hot water.
Be sure to read specifications and instruction before using the product. After disinfecting it, you can follow the regular cleaning process---wash it with detergent and rinse it clean under the tap. Make sure you put it in the cupboard as it might adsorb dust when being exposed to the air.