How to Choose A Silicone Kneading Pad?
Views:206 Author:Site Editor Publish Time: 2020-10-05 Origin:Site
Many kitchen utensils are now made of silicone. Silica gel has already presented people with environmental protection characteristics and natural colorful colors, which makes the kitchen no longer so monotonous. Because silica gel is non-toxic, colorless and odorless, it can be used not only in the food industry but also in kitchen utensils.

Many disposable plastic products will cause environmental pollution to varying degrees. So now more and more people are choosing recyclable silicone artifacts, and gradually appealed by ziplock silicone bags, food grade silicone containers, silicone baby food mats and silicone food boxes.

Compared with plastic, the main advantage of silicone tableware is that it has no toxicity and odor. As the only material that can reach the environmental protection medical level among rubber and plastic materials, silicone tableware can directly contact the human body without causing any harm. This product is especially suitable for children's kitchen utensils, such as silicone placemat for toddlers and travel placemat for baby.
In addition to the silicone kitchen utensils mentioned above, the silicone kneading pad is also a relatively easy tool for families. Silicone kneading pads are much better than traditional wooden chopping boards. The wooden cutting board is easy to breed bacteria. It is not easy to be cleaned after use, and it takes up a large space and cannot be folded.
The thick silicone kneading pad is relatively large, and it is not convenient for practical operation and application, and it occupies a large storage space. Therefore, when you choose a silicone kneading pad, you should choose a thicker kneading pad according to your product or application. The higher the thickness is, the more expensive the relative price is. The silicone kneading pad, like other silicone pad products, has a long service life, and the actual operation and application are very simple.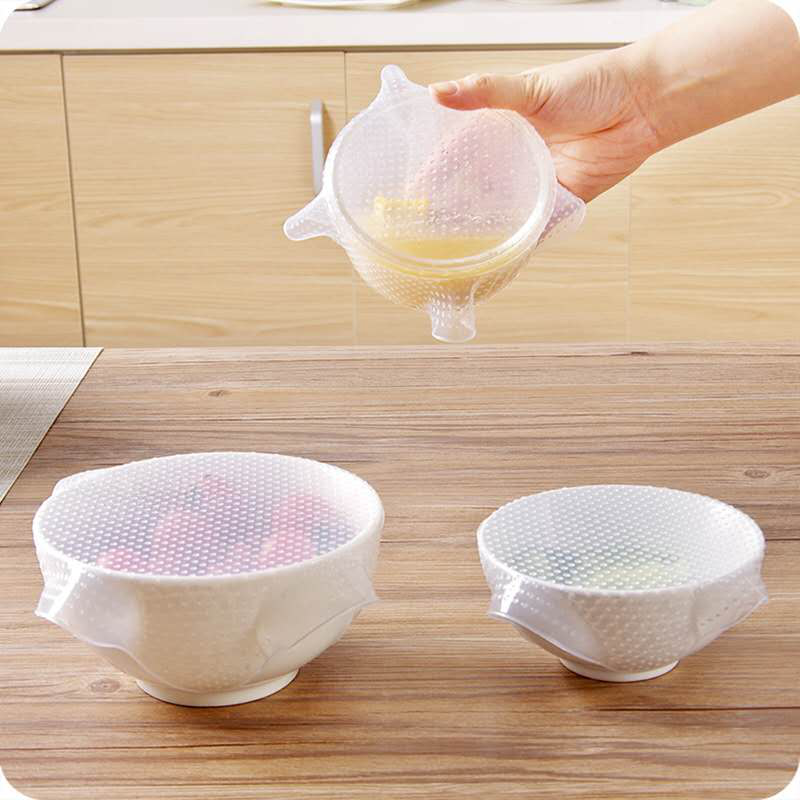 How to Choose The Thickness of The Silicone Dough Pad?
The kneading pad is a common special tool for cake baking, which can continuously knead the combined dough on it to achieve a meticulous level. Silicone rubber material is common, and the surface of the dough is smooth and clean, and the scale is printed.
Food-grade silicone rubber is colorless, odorless, high-definition, and does not turn yellow; in addition, it is soft, has good ductility, and is resistant to kinking and deformation.
According to the size, there are two main specifications of kneading pads. Different types of kneading mats are selected differently. Generally, you can choose by yourself according to the amount of flour you need.
Features of Silicone Kitchen Appliances
Like other silicone kitchen appliances including silicone meal prep containers, collapsible meal prep containers and collapsible food storage bowls, silicone kneading pads have the following common features:
Long service life: good stability, high and low temperature resistance, soft texture, not easily deformed and hardened and cracked. Because of the material, even if it is dropped on the ground, it will not break. It is very space-saving to store the silicone dough pads in collapsible kitchen storage containers.
High and low temperature resistance: It can be used between -40 and 230 degrees. We can use it in a microwave oven or oven without fear of melting.
Anti-mold: Long-term storage will not be afraid of mildew.
Easy to clean: Silicone kitchen utensils are easy to clean, and the tableware can be cleaned well by washing with water, which meets our extreme demand for current life products.
In summary, we have learned about the characteristics of silicone rubber kneading pads and how to choose silicone rubber kneading pads.