How To Select Silicone Placemats?
Views:247 Author:Site Editor Publish Time: 2020-12-14 Origin:Site
Every family with baby will have some difficulties in keeping the house clean, especially during lunch time and dinner time. That is because when the little babies begin to eat supplementary food, they often make the clothes, tables and floors very dirty. It will take you much time to do the cleaning as well as take good care of the children. Therefore, silicone baby food mats are now becoming more and more popular among families. So this article is going to show you the advantages of the silicone kids placemats and how to better select the silicone placemats.
Why We Need Silicone Placemats?
As we all know, when you have a silicone placemat for toddlers in your house, it can prevent the food from dropping directly on the tables or floors. In that case, you do not need to clean the room after every dinner and it can save you a lot of time. Secondly, a good silicone baby feeding mat is very easy to wash and durable. With a silicone placemat you do not need to worry that your baby will make theirs clothes so dirty when eating food.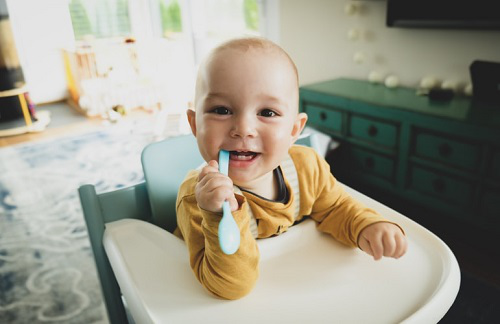 How To Select Silicone Placemat
Firstly, you need to choose the silicone baby placemats with a suitable size. If it is too small, it will make the baby feel uncomfortable, but if it is too big in size, its function of anti-fouling will be not so good. So the size is depending on how old your kid is. You can go to the market and find the best size for your baby, or you can ask the seller to give you some recommendations.
Secondly, the suction food mat you choose should be waterproof, dirt resistant and easy to wash and clean. When you are going out and travelling outside with your kids, sometimes they will get their clothes wet when drinking water or eating. Then you can take suction cup placemats with you when travelling, by using the placemats, you and your babies can better enjoy the travelling.
Thirdly, as the silicone placemats are mainly prepared for children, so they must be soft. If the material is hard, it is easy to scratch the baby's skin. So, to assure the safety, you need to pay special attention on the materials when choosing the best silicone placemats.
Last but not least, the silicone placemats that have lovely or cute shapes and bright colors is easier to attract the attention of the babies, so it can make them focus on eating during dinner time. Mothers can choose these kinds of baby food placemats, so it is easier for babies to use them.
In conclusion, if you want to choose the best silicone placemat for toddlers, you need to consider carefully. If you still do not know which kind is better, you can also shop online because there are many professional sellers online and they are very willing to answer any questions from you.