How To Clean Silicone Kitchenware?
Views:219 Author:Site Editor Publish Time: 2020-12-17 Origin:Site
Silicone utensils including silicone place mat, silicone bake mold, silicone bowls are essential tool for kitchen, so it is paramount for us to keep them clean for the sake of the health of our families.
How to clean new silicone kitchenware?
1. Wash away the dirt and dust from the surface of the silicone utensils and then clean it with warm water (warm soapy water will be best).
2. Sterilize the silicone utensils and appliances with hot water. Remember don't boil silicone kitchenware in pot, as the metal part of the pot will damage the silica gel in high temperature.
3. If you have microwave oven at home, you can also put the silicone products in the oven to sterilize them. Just be careful. Do not exceed 240℃.
4. 10 to 30 minutes of sterilization is enough.
5. After cleaning, the silicone kitchen utensils should be left air dry in a ventilated place. Don't leave it in damp places, or it will gather mold and form bacteria.
6. When using new silicone kitchen appliances, it is recommended to wash and disinfect them before use.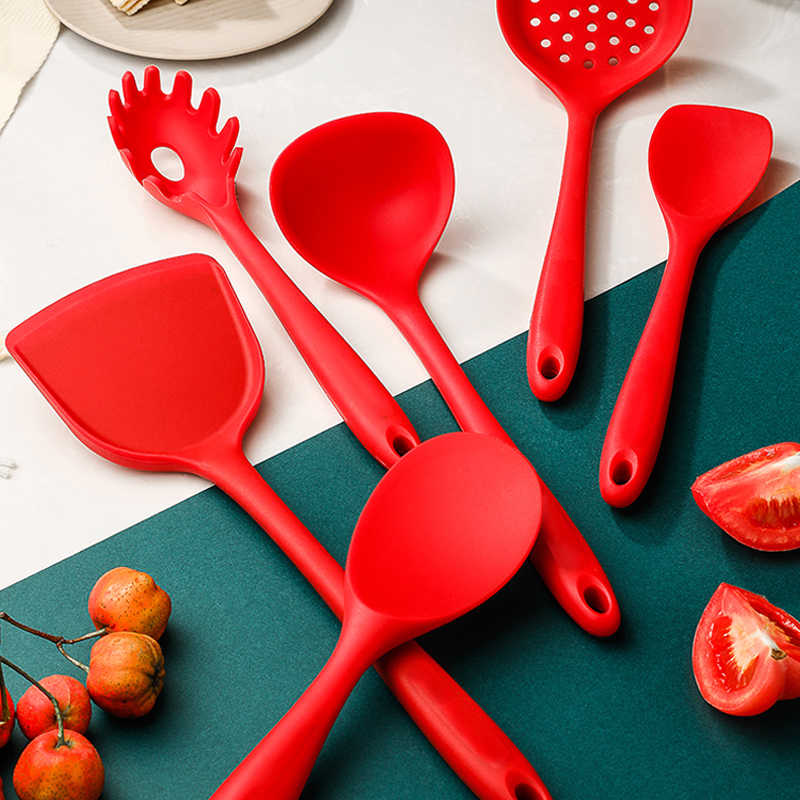 How to clean used silicone kitchenware?
1. Firstly, you should dump the food residues on the silicone mat or in the silicone bowl. Then dip the mat or bowl in the warm water so as to remove the dry food residue. After some time, usually five to ten minutes, the dirt can be easily scrubbed away.
2. Silicone dishes and bowls are tough, so they can be put directly into the dishwasher.
3. When cleaning the kitchen utensils by hand, it is recommended to prepare hot water, diluted detergent, nonabrasive sponge or cloth. With this tools, you can wash away the grease and food residues in an easier way and in the meantime, protect the surface of the kitchenware and prolong its service life.
4. When cleaning, do not overstretch or scrub the utensils too hard.
5. When encountering stubborn stains on the kitchenware, you can put the kitchenware in the warm water and let it sit for a while. After the stain is softened, it will be easier to be washed off.
6. If you happened to use up all the detergent, or the stain was too stubborn to be removed, you can switch to toothpaste.
Maintenance tips
1. Silica gel has strong adsorption, so it is not advised to leave it in air as it will adsorb dust and dirt floating in the air. You should put it in the cabinet or cover it up when it is not used.
2. When using edged subjects along with silicone kitchenware, be sure to keep the silicone kitchenware away from knife. Although silicone products are durable, they are not durable enough to withstand the cut of the knife.
3. Do not use erosive detergent to wash silicone tableware.
4. Keep silicone utensils away from fire source or high temperature places or it might melt and scald you.