How Much Do You Know About Silicone Kitchenware?
Views:266 Author:Site Editor Publish Time: 2020-10-26 Origin:Site
Nowadays, many kitchen utensils are made of silica gel, and silica gel has presented a variety of choices for people, which makes the kitchen no longer so monotonous. Because silica gel is non-toxic, colorless and odorless, it can be used not only in the food industry but also in kitchen utensils.
Advantages of Silicone Kitchenware
Compared with plastic heavy metals, the main advantage of silicone kitchenware is that it has no toxicity or odor. As the only material that can reach the environmental protection medical level among the rubber and plastic materials, silicone kitchenware can directly contact the human body and is very popular among consumers.
1. Environmental protection, safety and non-toxic. Silicone kitchenware is customized and processed with pure natural food-grade silicone raw materials.
2. High and low temperature resistance. Under normal circumstances, it can reach about 240 degrees. Reusable silicone containers and silicone coffee mugs can be used directly in a microwave oven. They are used for boiling water cleaning and are completely unaffected by material properties.
3. The material is soft and flexible. Silicone kitchenware manufacturers select paste-like solid silicone for processing and molding. The vulcanization of the product has been completely cured during the production process, and different hardnesses can be used for production customization. Collapsible silicone storage containers are widely used.
4. Anti-mold. Long-term storage will not be afraid of mildew.
5. Easy to clean. Silicone kitchen utensils are easy to clean, and the tableware can be cleaned well with clean water, which meets our extreme demand for current life products. There is also a waterproof pet food mat that is more convenient to clean.
6. Convenient storage. The silicone kitchenware can be folded for storage, and can also be folded and contracted arbitrarily, which is convenient to carry and store. It occupies a small area and can be opened directly when in use. For example, when going out for a picnic, it is most convenient to carry the best silicone placemat for toddlers.
Use and Maintenance of Silicone Appliances
1. After each use, use hot water (diluted food detergent) or put it in the dishwasher to clean. Do not use abrasive cleaning brushes or wire brushes for cleaning. Make sure that the silica gel is completely dry before each use and storage;
2. Silica gel can only be used in ovens, microwaves, ovens, etc., when the temperature is lower than 280 degrees, and it is strictly forbidden to use gas, open flames or electricity, or use it directly above the heating plate or below the barbecue;
3. Please do not use knives or other sharp tools on silicone products including silicone zip containers and silicone coffee cup sleeves, and avoid heavy pressure and pulling;
4. Due to static electricity, silica gel products are more likely to be stained with dust. If they are not used for a long time, it is best to put them in a carton without direct sunlight.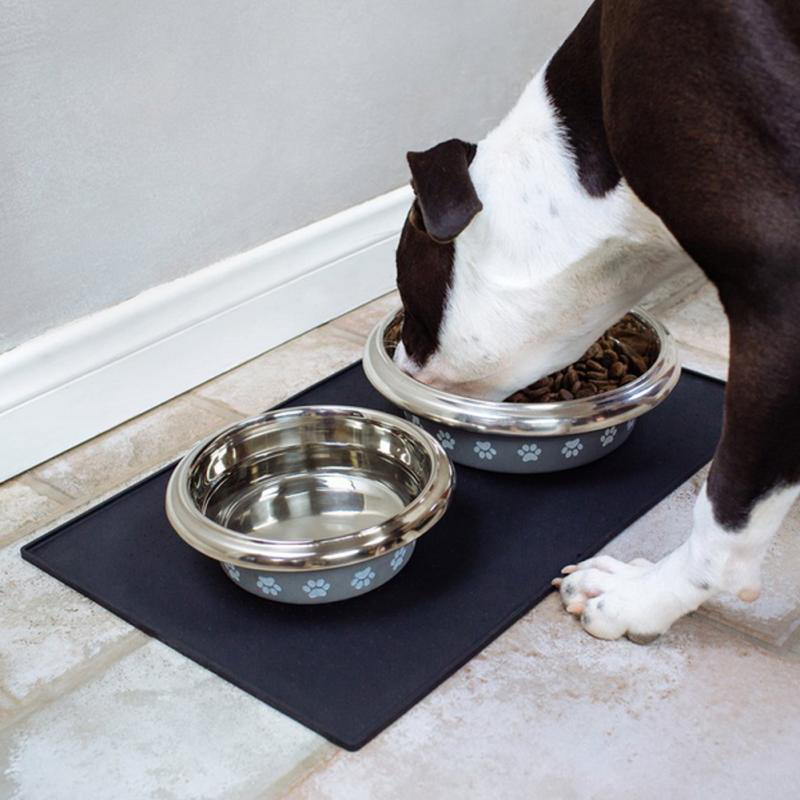 Precautions for Buying Silicone Kitchenware
The safety of silicone kitchenware comes first. You have to find a regular manufacturer to buy. You need to ask the manufacturer for the food-grade environmental certification test report of a certain type of silicone kitchenware, or the FDA, LFGB certification test report of the raw material. For example, the silicone mug lid is made of food-grade LFGB silicone raw materials after high temperature vulcanization. LFGB is certified by sanitary food inspection.
Before buying, we can use our nose to smell the product. Qualified silicone kitchenware will not have any peculiar smell no matter whether it is hot or cold. Similarly, qualified silicone kitchenware will not have any discoloration.
Types of Silicone Kitchenware
Silicone is soft and easy to demould, and has the characteristics of not deforming under high temperature and low temperature. Silica gel can be arbitrarily designed into various shapes. Silicone can be used in silicone cake molds and cooking tools for baking cakes at high temperatures, and can also be used in silicone ice trays for ice cubes. The silicone ice cube tray is very practical for iced drinks.
Utilizing the soft properties of silicone, it will not deform or crack. Silicone bowls, basins, silicone travel cups, etc. made of it are also good choices.
Nowadays, the kitchenware industry has already listed silicone materials as a precedent, and more and more consumers choose to use silicone materials as tableware, and the silicone products industry is also booming. Many daily necessities choose to use silicone materials for custom processing, and the kitchenware series has already occupied a category.