Do Baby Silicone Placemat and Silicone Spoon Really Work?
Views:202 Author:Site Editor Publish Time: 2020-12-10 Origin:Site
When baby grows up, parents will let the baby eat some supplementary food. But when babies are eating food, some situations will appear, such as dropping food on the clothes and tables. In that case, parents need to do the cleaning. Therefore, now many families like to buy some reusable silicone containers like silicone spoons and bowls for babies and silicone suction mats for baby to prevent the clothes,floors and tables from getting dirty when babies are eating. But some people may worry whether these things are truly useful for babies. So this article will introduce the functions of silicone placemats for babies.
Do Silicone Placemats Work?
Children are often restless when they are eating, as they are often attracted by other things such as toys or the people passing by. Silicone placemats can not only help the babies form a good eating habit, but also can enhance the fun of eating. Most of the silicone baby eating mats are very cute and colorful, so they can catch the children's eyes and help them focus on the food. In addition, the reason why we choose silicone as the material of the placemats is that it is environmentally friendly, tasteless and convenient to wash and use. The best silicone placemat for toddlers is durable, so that it can be used for a long time and therefore saving your money. In the aspect of cleaning, the silicone product is smooth on the surface, so the oil and impurities on it can be easily cleaned off, which is also one of the practical and convenient advantages of silicone placemats for toddlers. Last but not least, the silicone baby placemat is foldable and light, so parents can take it when travelling outside, which is indeed very convenient.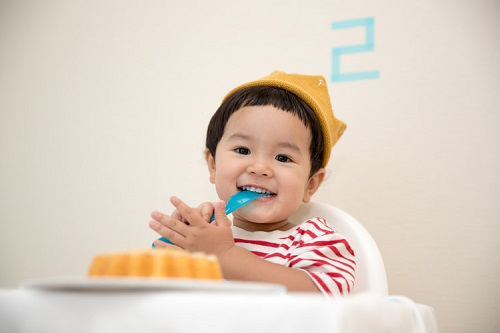 Is It Good For a Baby To Use Silicone Spoon?
Spoon for babies should preferably be soft and elastic. Silicone baby spoon is not easy to deform, and is bite-resistant. Moreover, silicone baby products are food-grade and have high and low temperature resistance. Therefore, the silicone spoon is one of the useful collapsible silicone baby products. There are many kinds of silicone food containers and silicone spoons in the market, you can choose the styles and functions according to your actual needs. As the baby grows up, parents also need to change the spoons accordingly to assure the spoons are suitable for the kids.
In conclusion, the silicone kids placemats and silicone food containers for baby are truly useful and helpful. If you are a parent yourself, I sincerely recommend that you should choose silicone spoon for your child. If you don't have a baby yet, you can also send silicone baby placemat or silicone spoon to your friends with babies. I am sure they will make perfect Christmas or birthday gifts.